The British Pest Control Association has published an updated version of our Code of Conduct which will come into effect on January 1, 2022.
The updated Code of Conduct is a single page of rules that all BPCA members and employees must follow as part of their membership criteria.
The 2022 version was created by the newly formed BPCA Professional Standards Committee, which consists of BPCA member company representatives.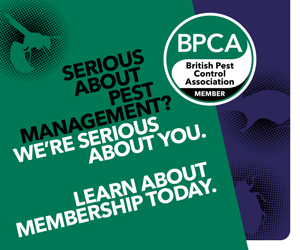 Ian Andrew, BPCA chief executive, said: "Do you know what's written in the current Code of Conduct? I doubt it!
"The Code of Conduct is one of the most crucial documents an association of professional companies can have, yet the previous version was a little long and not particularly memorable. We'd love to see you pop up a copy of the Code in your offices, vans or even your clients' site folders."
The Code of Conduct is ready to download now, by clicking HERE.