Approx Salary:
£31,716 - £34,770 per annum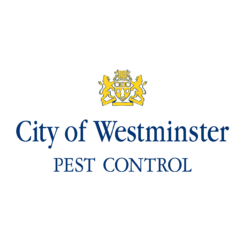 Westminster City Council
Job Details:
Salary range: £31,716 – £34,770 per annum
Work location: 1 Regency Place, Westminster, London, SW1P 2EB
Hours per week: 36
Contract type: Permanent
Vetting requirements: Enhanced DBS Check
Closing date: 3 December 2023
Interview dates: 18 December 2023
Contact details for an informal discussion: Keith Blackaby, Senior Pest Control Officer, via email: KRBLACKABY@WESTMINSTER.GOV.UK
About Us:
THE EXTRAORDINARY STORY OF HAYLEA'S UNBEATABLE SPIRIT 
Westminster City Council is a world of extraordinary stories. Where people use their optimism and talent to achieve more than anyone thought possible.
Nobody personifies this more than Haylea Navarro. Born with cerebral palsy and paralysed down one side since birth, Haylea has been gleefully proving people wrong ever since. Now a project officer, she brings faster broadband connectivity to Westminster businesses, boosting the economy for all. Throw in her gong at the 2020 London Apprenticeship Awards, and it's clear for all to see just what can happen when you never give in.
Please view the extraordinary story of Haylea's Unbeatable Spirit here.
The Role:
As a Pest Control Officer you can make your own powerful contribution to Westminster's success, delivering a friendly, customer-focused and high quality service as you work to keep our borough free of rats, mice and other vermin. You'll perform a range of tasks, including advising complainants and other members of staff regarding suitable treatments and preventative measures, and carrying out site surveys that originate from a complaint, request for service or as part of our regular inspection programme.
Using approved methods as you co-ordinate and carry out treatments that ensure the most efficient destruction of all pests, you'll also collect and dispose of clinical waste, and prepare and carry out reports on investigations, actions and visits. We'll expect you to keep records of work carried out via the pest control team record and documentation system, and monitor the use of pesticides and equipment by completing a stock control register.
In addition to these vital tasks, you'll ensure proper care of the IT equipment and council vehicles you use, and be ready to participate in the emergency out-of-hours call out roster. We'll also expect you to undertake other non-recurring duties that are appropriate to this role.
Please refer to the Job Description for more information.
About You:
With an RSPH Level 2 in Pest Management or its equivalent, you'll have experience of operational pest control, and the ability to use a wide variety of information systems and technology. Capable of planning, delivering and co-ordinating projects and your own workload, you'll have a strong customer focus and be friendly, approachable and empathetic.
A confident communicator, you'll be ready to work unsupervised in accordance with agreed programmes, and possess the ability to write concise reports and keep written and computerised records of case work. In addition, we'll expect you to have a strong understanding of and commitment to working safely.
What We Offer:
Westminster is an amazing place. We are home to more than 200,000 residents from all backgrounds, over 50,000 vibrant and vital businesses and three-quarters-of-a-million people work in Westminster. Westminster City Council's strategy is to work towards a Fairer Westminster. A Fairer Westminster is one in which our communities are at the heart of our decision-making and help to determine the city's future. By working directly with our communities and other partners, we can build a more inclusive city that celebrates our diverse communities, and where residents, workers and visitors from all backgrounds will feel welcome and safe.
At Westminster City Council, we pride ourselves on being an inclusive workplace and employer of choice. We encourage and welcome applications from people from all backgrounds and aim to have a workforce that, at all levels, represents the communities we serve. We champion equality, diversity, inclusion and wellbeing and aim to create a workplace where everyone feels valued, has a sense of belonging and is empowered to be their best, that is the Westminster Way. To find out more about how we do this visit  https://www.westminster.gov.uk/health-and-social-care/public-health-strategy-policies-and-reports/equality-duties
As a forward-thinking Council we appreciate that people work in different ways, therefore our staff benefit from working a range of flexible working patterns as well as Agile working.
The Council is a Disability Confident Employer. If you have declared a disability in your application, we guarantee an interview if you meet the essential criteria of the job. If you are invited for interview, you will be asked if you need any reasonable adjustments in order to attend, and we will make these wherever possible.