Lodi UK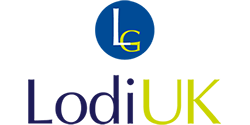 Lodi UK is a subsidiary of Lodi Group, one of Europe's largest family-owned manufacturers of pest control chemicals. Lodi UK was established in the West Midlands in 2004, growing from strength to strength to be one of the UK's leading suppliers into the professional, agricultural and retail sector.
Every year we strive to launch new, innovative active ingredients and formulations to ensure that our customers have the best possible armoury in controlling pests.
Our products are used by all blue-chip companies involved in pest control as well as professionals in the agricultural industry.
As a business we are focused on offering strong service and advice with many of our advisors having a wealth of practical experience in their field to help support our customers in the application of our products.
Lodi is a truly international business, with four 'state of the art' manufacturing facilities in France, Belgium and the UK, as well as office and warehouse facilities. Lodi has also built up sales in more than 60 countries and exports throughout Europe, the Middle East, Africa, Central America and the Caribbean.
We have developed over 140 European product registrations in order to ensure that we control the health risks that pests pose.