PelGar International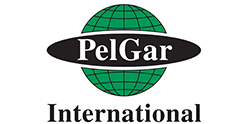 PelGar International is the leading British manufacturer of highly effective rodenticide and insecticide products for the control of public health and farming pests around the world.
With an active and dynamic research and development programme, which draws on a wide range of market intelligence and technical feedback, we aim to provide innovative and novel solutions to any global pest problem.
PelGar operates from its headquarters in Hampshire, England and through local offices in mainland Europe, Africa, Australia and North America.
Our analytical and formulation laboratory ensures the highest product quality from two UK manufacturing sites, while our research centre provides the technical team with valuable insights into the behaviour and biology of the rodents and insects being targeted.
We believe that while the active ingredients used in the industry may be common, the target pests and the environments in which they live are very different. Providing effective control therefore means that the active substances need to be available in a wide range of high quality formulations. Our innovative formulation technology helps to maximise product efficacy against the target pest, whilst minimising any potential risk to the user, non-target species and the environment.
PelGar holds complete dossiers on the three rodenticide actives difenacoum, bromadiolone and brodifacoum with a wide range of registered formulations.