The British Pest Control Association has released a template cleaning schedule that is available to download now from the member documents area of its website, to help businesses prepare for COVID-19 inspections.
Since last summer, the Health and Safety Executive has been making spot checks on reopened businesses, to ensure compliance with Covid-19 measures.
BPCA issued some guidance in September 2020 around steps businesses could take to be more COVID-secure.
The association said that feedback from several members, who have since had inspections, noted that a cleaning schedule for vans and offices was something inspectors have been particularly keen to see.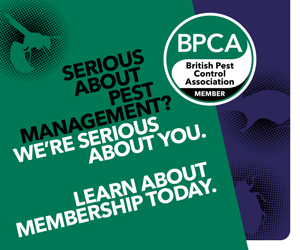 Government advice is that as a minimum, frequently touched surfaces should be wiped down twice a day, and one of these should be at the beginning or the end of the working day.
Cleaning should be more frequent depending on the number of people using the space, whether they are entering and exiting the setting and access to handwashing and hand-sanitising facilities.
BPCA has created a template to help members record this on a single sheet, which can either be printed out or filled in digitally.