The first of the free training materials from the Campaign for Responsible Rodenticide use (CRRU) UK have been published on the CRRU website. The material is being made available in support of the UK Rodenticide Stewardship Regime.
Readers may recall that the commitment by CRRU to provide training material was part of the future plans announced in the UK Rodenticide Stewardship Regime's annual report to Government published in March. The report detailed that material would be made available by July. Dr Matt Davies, who leads the stewardship Training & Certification work group, and his team are to be congratulated – first week of August is pretty close!
The free material, which can be downloaded from the CRRU website, supports effective and responsible rodenticide use. Topics covered are:
Each one includes detailed notes and some offer suggested additional reading and more are in the pipeline.
Obtaining a training-based certificate of competence or stewardship-approved farm assurance membership is not seen as a lifetime pass so as Matt explains: "Participation in continuous professional development (CPD) is not a condition for proof of competence to purchase stewardship-label rodenticides. Even so, CPD is strongly advised and supported by CRRU UK.
"In addition to DIY use by committed pest professionals, farmers and gamekeepers, the modules can be used to support CPD by registered trainers with relevant stewardship-certification organisations, including BASIS, RSPH, City & Guilds and LANTRA.
"CRRU will monitor uptake of CPD materials as an indicator of rodenticide users' appetites for pursuing best possible practice," he adds. "This information will be included in rodenticide stewardship's reporting to the UK Government panel that oversees its operation."
Farmer survey raises permanent baiting concerns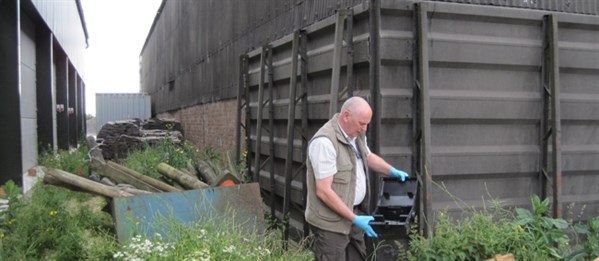 Meanwhile, a survey of 117 farm owners and managers for the UK Rodenticide Stewardship Regime has shown that permanent rodenticide baiting is still considered essential – contrary to stewardship guidelines – by one-in-three farmers.
On a more positive note about one-in-five report using rodenticides only once a year or not at all and another one-in-four use them between twice to four times a year.
Just over 60% of farmers understood the importance of keeping a tidy farmstead as a basis for good rodent control but, of course, that means that there are nearly 40% of farmers who don't. Moreover, half of participants scored their own farm's tidiness as mediocre awarding it five, six or seven out of ten.
In addition to rodenticides, used by 79%, other control measures were used by some but not all farmers: Denying access to food (58%), traps (40%), rat-proofed buildings (31%), terriers and shooting (31% each).
For an indication of what is at stake here, the Government panel that oversees the stewardship regime said earlier this year that its scrutiny "will focus on the extent of any behavioural change among those operating in the sector and the measurable effect this has on residue levels in non-target animals."
With this in mind, participating farmers appear to share a healthy realism that changes could be introduced if stewardship controls don't produce sufficient beneficial changes. Some 40% regard as 'probable' the hypothetical suggestion that high potency rodenticides might be restricted in future to professional pest controllers only. Another 43% rated this 'possible'.