With autumn often a busy time for pest controllers as cluster flies start making their way into buildings, looking for a spot to overwinter, BPCA is to host a dedicated webinar on the principles of cluster fly pest control.
During the webinar, which will be held at 12.30pm on Wednesday, September 22, BPCA technical officer Natalie Bungay will look at the biology of cluster flies and the control options open to professional pest controllers.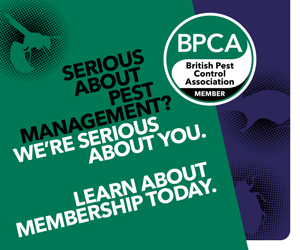 She will also look at why it's important to control them and how you can get rid of them. Attendees will be able to ask questions using the Q&A function and will be answered by Ms Bungay throughout the live webinar.
This online webinar is completely free and open to anyone on the BPCA Affiliate Scheme.
CPD POINTS
One BPCA Registered point
One BASIS PROMPT point
To book your place on the webinar, click HERE.