The British Pest Control Association said it is looking for members to join a new working group aimed at creating links with the academic community and keeping up-to-date with research.
BPCA wants anyone with an interest in science, academia, and interpreting the latest and greatest research in our sector.
The group will aim to:
Create meaningful links with academics;
Find studies that help protect our toolkit; and
Keep an eye on innovations coming from the scientific community.
Paul Westgate, BPCA executive board member and managing director at Veritas Pest Consultancy, is spearheading the group.
He said: "BPCA has a relentless drive towards improving professionalism within our sector and recognises the importance that science has to play. We understand that more work to engage with the scientific community to drive relevant research and encourage academic involvement is needed.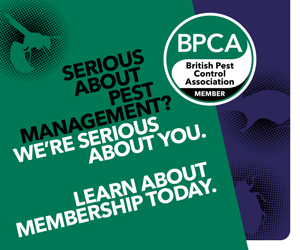 "This working group aims to identify and implement strategies to engage with the academic community to help drive professionalism, add value for our members and ultimately provide better, more environmentally sustainable solutions for our end-users."