Between June 1-5, five technicians are taking over BPCA's social media channels to show the world the essential role they play in protecting public health.
World Pest Day (June 6) is a worldwide campaign that aims to increase awareness of the important role pest management plays in protecting public health.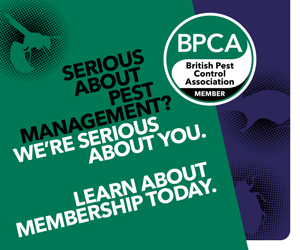 Five technicians from a variety of BPCA member companies will be sharing photos and videos of themselves out and about, helping people and protecting sites.
Ian Andrew, BPCA chief executive, said: "All too often we focus on the pests and the damage and distress they cause.
"This year we wanted to shout about the people on the ground level who work to protect public health, by sharing our platform with them.
"Technicians are the lifeblood of the sector. For many of them, this is completely out of their comfort zone. Please support the techs this week on social media."