Profits at Rentokil Initial for the first quarter of their trading year are down by two-thirds following a £4.8m write-off of income following suspension of its pest control activities in Libya and the recalling of their staff at the end of February.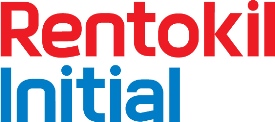 Readers will remember that Rentokil Pest Control was involved in Libya on a three-year, £24 million government contract to control chronic rat problems in Tripoli, Benghazi and Misratah. See Pest issue 4 – click here.
Receiving payment for this contract had previously been causing problems, but with the current civil unrest full payment seems somewhat remote. As chief executive Alan Brown pointed out, Rentokil clearly has a legal entitlement to the money, but getting it is another story.
On 6 May Rentokil Initial announced its first quarter results. Profits fell to £5.4million from £16 million for the three months to March 31. The troubled City Link delivery operation still remains a problem.
With Libya excluded, revenue within the pest control business rose by 1.1%. In the UK pest control showed a 5.1% growth in revenue.
To view the company's published results for the quarter ending 31 March 2011 click here.