This world famous football club is dealing with a mice infestation at its Old Trafford ground. Mice have taken to the north and south stands, the staff offices and were even spotted on match day playing their own version of football on the hallowed turf!
The management at recently re-christened 'MouseChester' United is doing all it can to rid the club of these unwanted players.
According to a report in the sports section of the MailOnline, the club is working with pest control contractors to sort out the problem.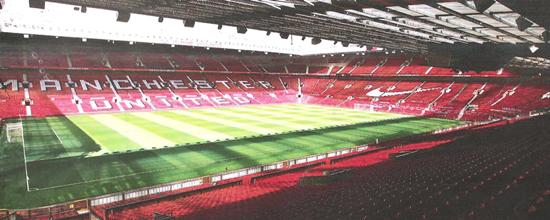 Amusingly, if you scroll down the MailOnline webpage to roughly half way, there is a somewhat grainy film clip of the mice frolicking on the pitch!
They're a nightmare and they are struggling to get rid of them, the MailOnline reported. The problem is thought to be linked to the stadium's canal-side location.
A club spokesperson said: "Manchester United implements a robust pest control system throughout Old Trafford. As the report acknowledges, weekly checks are made in all catering areas and stringent measures are taken to ensure high levels of hygiene and cleanliness wherever food is stored, prepared and served. If incidences of this nature do occur at the stadium, immediate and appropriate action will be taken."
Pest has been unable to establish which company holds this high profile contract. Any ideas?