Killgerm is on the hunt for a hardworking, focussed individual to take on the role of Area Sales Manager for the North of England. Interested? Then get your skates on as the closing date is this Friday 20 September.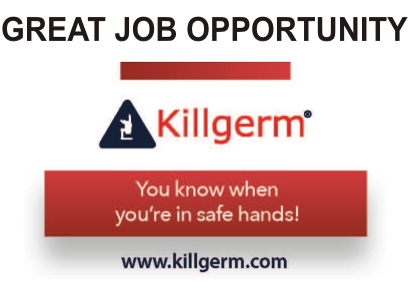 The role is field-based and covers the Killgerm North of England territory, calling on local authorities, private pest control businesses and agricultural merchants. There's a competitive salary and company car on offer. The role reports to Louise Coldwell, Head of Sales and Customer Services.
Louise explains: "We are looking for someone to  develop, manage and to profitably grow sales so our ideal candidate will have a proven track record of selling with knowledge of the pest control industry. The successful candidate will be expected to proactively manage the territory so must be able to work under their own initiative but also as an effective member of the whole sales team."
Interested?
Dust down your CV and email it to Louise Coldwell
Download the full job advertisement, here
Closing date for applications is this Friday 20 September 2019.