2016 is shaping up to be a year of mergers and acquisitions. The latest announcement comes from UK-based rodenticide and insecticide manufacturers, PelGar International. PelGar has acquired AB Bait & Co, the business that has been looking after the sales and marketing of PelGar's Brigand rodenticides in the USA.
The purchase was completed on 1 March 2016. It marks the introduction of the PelGar name into the North American market. Going forward the business will operate under the PelGar USA brand and will bring the full support of PelGar International to the US market.
Andrej Branc, president of AB Bait, has joined PelGar as its North American business manager with immediate effect. He commented: "I am delighted to be part of this new venture. Having the backing and support of PelGar International will allow the business to develop further in the region and bring new products to the North American market."
Launched in 2010, Brigand rodenticides, based on bromadiolone, have established a firm foothold in the USA offering a high quality alternative to traditional brands, says PelGar.
PelGar's managing director Gareth Capel-Williams welcomed Andrej to the team saying: "Andrej has built up a very successful business in North America and we are delighted to have him on board. Going forward Brigand rodenticides will now be marketed under the PelGar USA brand, which will help raise our company profile further on the global stage."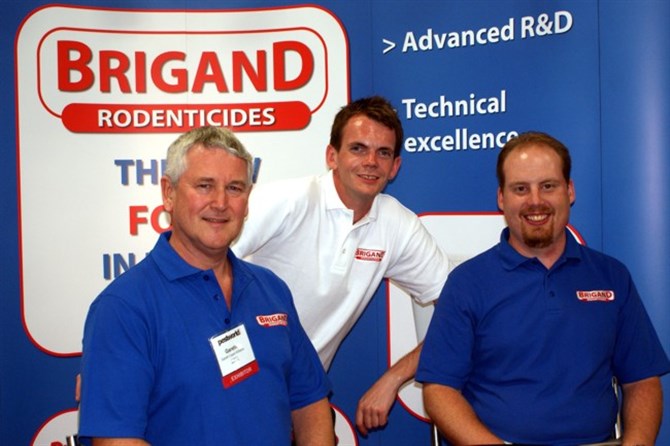 PelGar International and AB Bait have a longstanding relationship. Pictured here when Brigand was launched in
the USA at PestWorld 2010 in Hawaii are, left to right: Gareth Capel-Williams, Nic Blaszkowicz and Andrej Branc