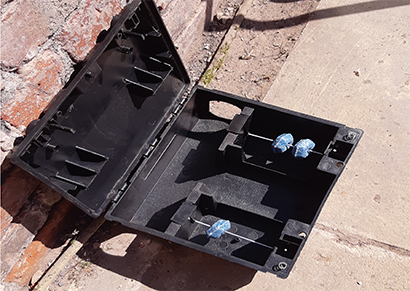 Sharon Hughes, global technical marketing for rodenticides at BASF, said that reducing visits saves time, fuel and the quantity of bait required to achieve control.
"With the current guidelines around essential travel this also reduces the risk to pest controllers and their clients," Ms Hughes said.
On launching the new Storm Ultra Secure 25ppm bait, BASF unveiled field trial data that showed the advantages of pulse baiting.
Ms Hughes said: "The main benefit of baiting with a single feed product is reducing the amount of bait needed. In our field trial on brown rats we baited 50 points with 75 grams of Storm Ultra Secure compared to the 200 grams of a difenacoum product that was needed for the same 50 points. This represents a 6.25 kilo saving in bait which will save the pest controller time, money and it also reduces the risk to non-targets."
Multi feed baits require more replenishment which, therefore, require pest controllers to make more visits to the site.
She added: "We saw a 45% reduction in the amount of bait needed which reduced the number of visits to replenish bait by up to four times during a typical treatment. "Some 18.19kg of multi-feed bait was needed, but with Storm Ultra Secure we used just 8.26kg."