Scientists at the California Academy of Science are hard at work taking digital 3D pictures of all the world's 12,000 ant species known to man.
The project – called Antweb – is led by Dr Brian Fisher who has already photographed more than 5,000 species. He now plans to travel the world taking images of ants stored within collections and museums.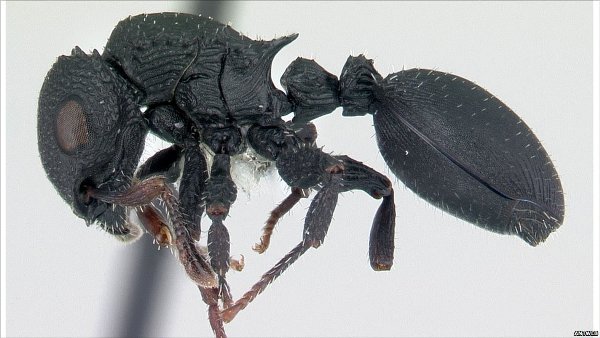 Cataulacus intrudens from Madagasar shown above
To view a selection of these dramatic 3D images click here.
The process uses Auto-Montage 3D photography, developed by Cambridge-based Scientific Digital Imaging, and takes and then combines 3D pictures. Each shot is taken along a different plane of focus and then combined together to reveal the ant's features in staggering detail.
Dr Fisher plans to create a resource centre for scientists so they can work out what they have found, or if their ant is a new species.
Explains Dr Fisher: "We have only discovered about 15% of all the world's species. People seem keener to explore what is on Mars than finding out what is on earth. Maybe it's because they can't see what's in this remarkable hidden world."