The European Parliament's Committee on Environment, Public Health and Food Safety (ENVI) voted on a motion which had the potential to significantly affect the industry across the whole of Europe.
As most within the industry should be aware, if lost, this vote could have removed anticoagulant rodenticides from the market. Thanks to extensive lobbying by the pest control industry and associated allies, common sense prevailed and anticoagulants live to fight another day.
As previously reported, the ENVI Committee voted on 22 June on the proposal for a new EU Biocidal Products Regulation (BPR), which will replace the old Biocidal Products Directive. The Committee had to vote on no fewer than 587 amendments to the draft BPR document, so Committee members had their work cut out!
One of the most controversial sections of the BPR voted on was Article 5. As Dr Alan Buckle, vice chairman of the CEFIC Rodenticides Working Group, explains: "If this Article had gone through without amendment the use of anticoagulant rodenticides would have been severely curtailed and actually banned in many important areas of current use. In effect, anticoagulants could only have been used in cases where there was a 'serious danger to public health'. This would have ruled out a wide range of essential activities, most notably in animal health and hygiene and to prevent damage to property and installations."
An amendment was agreed that will permit anticoagulants to remain on the market and be used in a much wider range of situations so long as 'it is shown by evidence the active substance is necessary to prevent or control a serious danger to public or animal health or to the environment to food and feed safety, or to the public interest'. This is a major triumph for common sense and the lobbying power of the pest control industry.
But on the same day, MEPs of the ENVI Committee voted to overturn the Commission's painstaking five-year review of one of the UK's most widely used rodenticides. They voted to apply across the board, rather than on a product by product basis, many restrictions on difenacoum, such as pack size limitations, application only in tamper-resistant bait boxes and professional use. This decision will be challenged as unlawful in the coming weeks, but MEPs seem set on exercising their ultimate power to decide how biocides are sold in Europe.
The proposed BPR goes for a vote in the European Parliament later in the year. There is little doubt that there is a rocky road ahead for the anticoagulant rodenticides.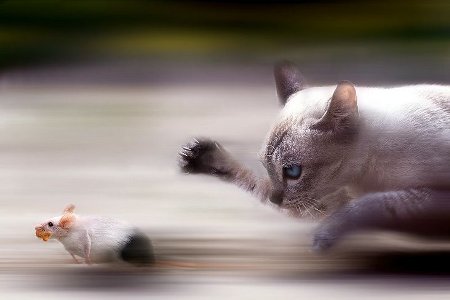 Difenacoum useage requirements get more like playing cat and mouse