Organisers of this month's Pest-Protect trade show in Berlin have today announced that it has been postponed "following the latest news on the coronavirus (Covid-19) and its possible effects".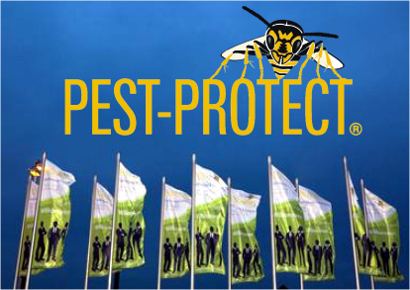 The move by DSV e.V follows the cancellation of the International Tourism Exchange (ITB) Berlin. Organisers of ITB Berlin cancelled its trade show, which was due to run from tomorrow until Sunday (March 8), due to increasedrequirements by the responsible health authority Charlottenburg-Wilmersdorf in Berlin.
DSV e.V said its decision was taken following consultation with internal committees, exhibitors, staff and local authorities.
In a statement, DSV e.V said: "We carried out a re-evaluation and have decided to postpone the event planned for March 18-19 for the time being. Like ITB, we do not consider it feasible to hold the event under these conditions."
The organiser said it thanks all exhibitors who support this decision in the common interest. A new date will be communicated to all parties involved as soon as binding planning is possible again after the current pandemic has subsided. Visitor tickets, DSV e.V said, will remain valid.