During lockdown staff at the British Pest Control Association have been steadily raising money for men's health charity, Prostate Cancer UK.
As of December 14, the total stands at £2,657, which is 88% of BPCA's total target of £3,000, which it increased halfway through the year after hitting its original target.
We owe a huge thanks to everyone who donated; whether it was a big donation or small, every single penny will go towards an amazing cause.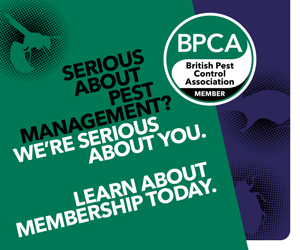 After a quick poll on Teams, the BPCA team chose the next charity of the year they'd like to support. Its fundraising efforts next year will be for Dementia UK: a charity providing support for dementia sufferers and their families.
Until then, BPCA points out that there's still two weeks left in 2021 and if you'd like to increase our final total for Prostate Cancer UK, you can help by clicking HERE.