If the proposed Glue Traps (Offences) Bill becomes law, their use will be licenced rather than completely banned.
This, the British Pest Control Association said, will mean professional pest management companies will be able to continue to use rodent glue boards in specific licensable situations.
The Glue Trap (Offences) Bill is due its second reading in parliament this month.
BPCA has now seen the draft Bill and has confirmed with Defra that it includes a provision for their continued use via licences.
Initially, Defra had indicated to BPCA that there was no appetite for licensing rodent glue traps.
BPCA advocated strongly for a licensing regime that would effectively stop amateurs from using these products while keeping the tool to protect public health – a stance supported by members.
BPCA chief executive Ian Andrew said: "Overall, this is what we hoped for. All the members we spoke to agreed that stopping amateur use of rodent glue boards can only be a good thing.
"By keeping the dialogue open with Defra and communicating our concerns to other stakeholders, it looks as if we've been able to secure a small change that will have a significant impact on public health.
"Thank you to all the BPCA members that contributed their time to helping us fight this Bill."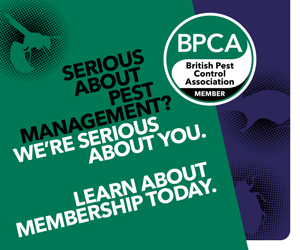 Details of the licensing regime are not contained within the Bill, and Defra has indicated this will be formalised in the two-year lead-in period after the Bill passes.
Dee Ward-Thompson, BPCA's head of technical, said: "The battle is not over yet. The licensing of glue boards will need to be workable so we can all continue to protect public health effectively.
"The reason we require the use of glue boards is for the rapid control of infestations on sensitive sites, like hospital wards and care homes. If licences need to be issued on a case-by-case basis, then this could render glue boards useless too.
"Defra has indicated that they'll be engaging with stakeholders (including BPCA) to make sure the licences are workable."