BPCA is looking to fill to new positions that will provide support and guidance to its members to ensure membership compliance and expand the membership and technical support team.
The field-based roles, which will also require extensive UK travel, will provide support to BPCA members on a daily basis and be expected to produce trend analysis and recommendations on a monthly basis.
The member support officer role will drive membership recruitment and retention and evaluate the effectiveness of member benefits, while the technical support officer will provide technical support and drive membership engagement through regular interactions, physically and digitally, as well as identifying training needs and developing and delivering training that will support the membership
For more information on the technical support officer position, click HERE.
For more information on the member support position, click HERE.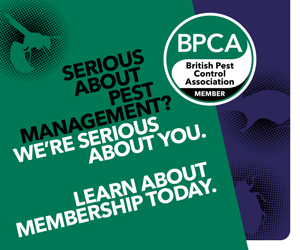 BPCA has asked applicants to provide a covering letter, which includes your current salary details along with your CV. You should clearly identify which role(s) you are applying for and send the information to Dee Ward-Thompson, Head of technical and membership, 4A Mallard Way, Pride Park, Derby DE24 8GX or via email to dee@bpca.org.uk to arrive no later than 10 am on Friday, May 7, 2021.
BPCA hopes to hold interviews between Monday, May 17 and Wednesday, May 19.
The association said that applications are confidential to the BPCA staff team and will not be made known to any members, or members of the BPCA executive board or committees.