The British Pest Control Association is next week hosting a webinar, Managing bees in pest control environments
The webinar, hosted by BPCA technical officer Natalie Bungay, will take place on Wednesday, April 14, between 12.30pm and 1.30pm.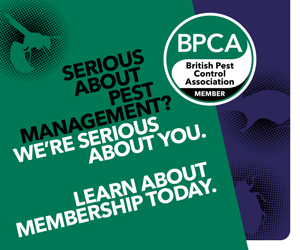 Ms Bungay said: "As a pest management technician, understanding when and how to deal with bees can be a challenge."
In this webinar, Ms Bungay will look at bee behaviour, identification and control options which satisfy both the customer and the environment.
She added: "It's estimated that a third of the world's food production relies on bees, due to their beneficial pollinator status.
"Since pest controllers should not apply bee treatments unless there's a serious threat to human life, this presentation will look at the control options available to an environmentally responsible pest management company."
To book your place, click HERE.