Using an air rifle as part of an integrated pest management (IPM) programme can be effective in the right situations.
BPCA is holding a webinar on the subject next Wednesday (October 13), between 12.30pm and 1.30pm.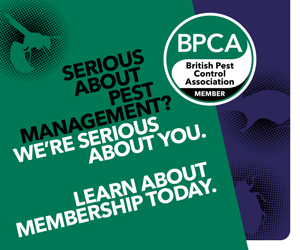 In this webinar, BPCA technical officer Natalie Bungay will look at the legislation and processes that you need to consider when using firearms in a pest control environment.
CPD points
One BPCA Registered
One BASIS PROMPT
To register for the webinar, click HERE.