Maybe it's the time of year or the warm weather, but several well-known members of the industry are either on the move or altering their responsibilities.
Iain Turner, is leaving Barrettine Environmental Health where we worked as their northern-based technical sale manager and is joining forces with Stoke on Trent-based Alpha Pest Control. Iain joins Alpha on 1 September as their new technical support manager.

Iain will be continuing in his role as a director of NPTA, with special responsibility for promoting the activities of the association.

For more details click here.

 

Connaught Compliance Pest Prevention has appointed a new national sales director.

Andrew Hollyer joins them having previously worked within the industry for several pest control servicing companies including Rentokil, and most recently, Ecolab.

For more details click here.

 

Also on the move isKen Black. Having worked for the last ten years for Sorex, and more recently BASF, Ken joined Bayer Environmental Science on 12 July as their business manager for rural hygiene.

For more details click here.

 

Ever an eager beaver,Nigel Binns is taking on the role as the new secretary to the International Fertilizer Society.

This is in addition to managing his own business, Pestex Services, and also editing International Pest Control.

For more details click here.

 

Wildlife expert,Paul Butt of Natural England is, as from 1 August, taking partial retirement.

This is good news for the industry that Paul is not totally retiring, as loosing Paul would have been a blow. Always keen to take a practical viewpoint towards the problems encountered, Paul will continue with his wildlife management role and its links with pest control. He is to continue to be a member of the CRRU and RRAG boards, as well as a valued member of thePesttechnical advisory board.

 

  

  Iain Turner

 
Andrew Hollyer 


Ken Black


Nigel Binns

 Paul Butt
Last, but by no means least, Exosect in Hampshire, is expanding their team with the addition of two new marketing staff -Jill Judge andJoanne Johnson. Both new recruits report to international marketing manager, Jane Terry. In addition, we are delighted to welcome Georgina Donovan back to the team, following her maternity leave.
For more details click here .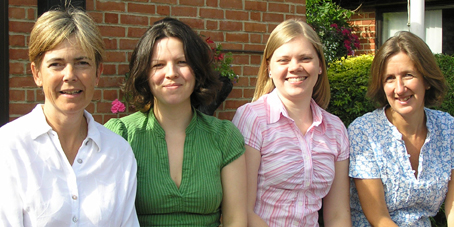 Left to right: Jane Terry, Georgina Donovan, Joanne Johnson and Jill Judge