A guest at the Bath Central Travelodge in Somerset got more than she bargained for. A pigeon had made a nest and laid one egg under her bed.
The guest, when she initially entered the room found a pigeon flying around inside. She shooed it out of the window but then couldn't get to sleep because it cooed continually on the window ledge.
The following morning she discovered why… it had been chased from its nest, containing a single egg, underneath her double bed.
Travelodge bosses insisted the room had been thoroughly cleaned and claimed the bird must have built the nest after the cleaners left.
To read the full story as reported in the Mail Online – click here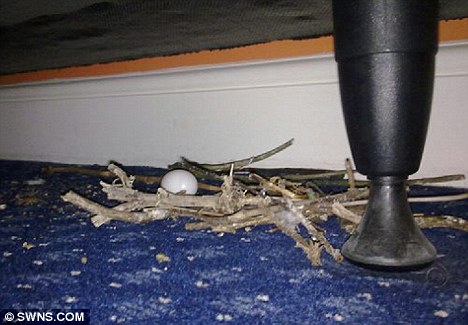 The nest and single egg under the bed