180 people from 26 countries attended this biennial conference on stored product protection. For the first time it was staged 'down under' in Adelaide, Australia from 6-9 March 2016.
Organised by Insects Limited of the USA, this was the 12th Fumigants and Pheromones conference and, unsurprisingly, there was a large contingent of Aussies attending. Very encouragingly about 70% of the delegates were first time attendees but, as at the last conference which was staged in Krakow, Poland in 2014, Dr John Simmons of Acheta was the only UK delegate, this time making it onto the speaker programme.

Fumigation centre stage
With a strong bias towards the use of fumigants on buildings and commodities, the conference programme reflected the interests of the local audience, many of whom were drawn from the Australian fumigation and grain protection sector, with many commercial fumigators and government and university research personnel present.

Highlights included presentations covering resistance to phosphine and how it may be overcome, the practicalities of using Profume (sulfuryl fluoride) and a session covering the sealing of buildings and silos in preparation for fumigation – a field in which Australia without any doubt leads the world.

Rodents also featured
Six-legged pests dominated the content, but Dr Bobby Corrigan, the globally renowned rodent expert presented a session on rodent control in the USA which was striking in regard to the issues it raised that were repeated in my presentation, concerning the difficulties that we can experience in controlling rodents. It would appear that rodents on both sides of the pond are developing traits which make control a very challenging prospect in some situations.

The best yet!
Dave Mueller, president of Insects Limited and conference organiser said: "The 12th Fumigants & Pheromones Conference in Adelaide was the best conference we have ever held. The facilities were perfect, the speakers were world class and the Australian people turned out in large numbers to welcome our group."

2018 conference to be on home turf
At the end of the programme, Dave Mueller announced that the next Fumigants & Pheromones Conference in 2018 will be held in Indianapolis, USA.

Watch-out for a full report of this event in Pest, issue 44: April & May.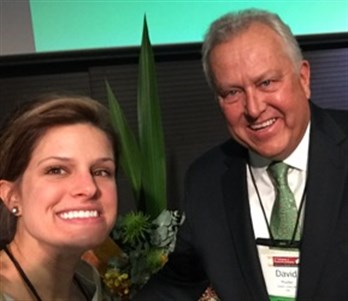 Event orgnisers – Dave Mueller with daughter Francie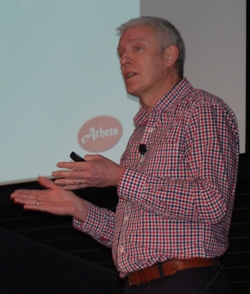 The sole UK delegate but also a speaker – Dr John Simmons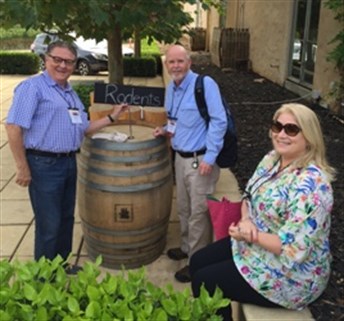 Speaker Dr Boby Corrigan (centre) with Australian hosts – John and Cecily Adams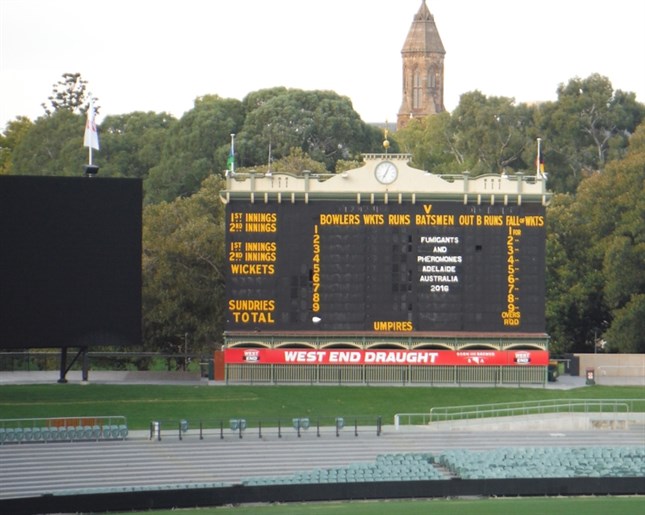 On the score board at the famous Adelaide Oval – the venue for the conference dinner