Live capture traps, an essential tool in a wider arsenal of control options available to professional pest controllers, are the focus of a BPCA webinar in August.
In this webinar, BPCA technical officer Natalie Bungay will look at what pest controllers need to consider when using live capture traps. The date of this webinar has been moved from August 18 to August 26; it starts at 12.30pm.
Questions can be asked using the Q&A function and will be answered by the host throughout the live webinar.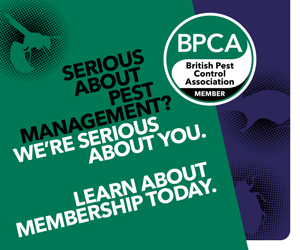 This online webinar is completely free and open to anyone on the BPCA Affiliate Scheme.
CPD points
One BPCA Registered point
One Basis PROMPT point
To book your place, click HERE.