It was officially confirmed on 12 April that Ossett-based Killgerm Chemicals has acquired the pest control distribution business of Riwa Limited, which traded in the UK as Paragon Professional Products.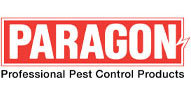 Sharp-eyed visitors at PestEx last week will have noticed that the Paragon Professional Products stand was empty. Behind closed doors the last arrangements to the deal were being finalised. Although staff and key players in the distribution trade were advised of this forthcoming acquisition last week, the final details were only completed on Monday 11 April.
The Paragon distribution business has something of a complicated history – having been born out of the ownership by US-based servicing company, Terminix. To supply its band of pest control technicians, not only in the UK but also across Europe, Terminix effectively set-up their own supply network which they later extended to offer supplies to other customers. In 2001 when Ecolab bought Terminix, a management buy-out, led by Dr Peter Cottee, acquired the distribution business which then became Paragon Professional Products. However, the supply of products to the servicing operation, now Ecolab, continued. To this day, the Ecolab off-take accounts for roughly half of the Paragon distribution business.
Commenting on their acquisition, Jonathan Peck, managing director of the Killgerm Group said: "We are very pleased to confirm that Killgerm completed the purchase of the distribution business of Riwa Limited on Monday of this week. Discussions are ongoing with customers and suppliers to ensure that the incorporation of the business into Killgerm causes as little disruption and inconvenience as possible. Mark Rawsthorne (who managed the Paragon business) has become a consultant to Killgerm, which will enable him to oversee the merger of the two businesses."
Not part of this deal is the Cryonite distribution business, nor Alert24 nor Pest Insurance which remain with their owner, Peter Cottee. The Dutch distribution business – Riwa Netherlands – was sold to Bert Spierings in 2008.
This acquisition further consolidates the pest control supply and distribution business within the UK and follows the current acquisition trend of pest control servicing companies. Industry stalwarts predict this is far from the last acquisition likely to occur.